407 E. Montgomery Xrds.

Savannah, GA. 31406

  We Offer Unique Packages for 

Bridal Parties

Bridal Showers 

Bachlorette Parties

Spa Parties for any occasion

Birthday Parties

Baby Showers

Makeovers

Couples Spa Packages

Corporate Parties

&

Girl's Nite Out 

Appointments

(912) 925-0881

        or email us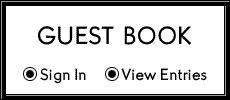 "You, yourself, as much as anybody in the entire universe, deserve your love and affection."  

1.Rescue Me: Once your stresses are turned off,  lay back and receive a Rejuvenating Facial, Mud Wrap, and Massage. $165

2.Sugar n' Spice & Everything Nice Little girls wouldn't be complete without a Facial, Wrap, and Massage. Using different aroma spices to invigorate the body from a tired girl's day. $165

3.Bouquet Bliss: This is for the hard working women that don't have time  for the full spa treatment. Includes  EXPRESS   Facial,Aromatherapy Massage and Body Polish. $105

4.A Day of Bliss: This is your day of Beauty Essentials. 90 Minute Swedish Massage, Oxygen Facial,  and Lunch is included. $215

5. The Ultimate Renewal:Come relax with the Ultimate 4 layers facial , 30 min. custom massage and Body Polish. Allowing your skin to be replenished  from head to toe with a total cleansing and hydrating treatment.Removing the dull and dry while awakening the soft and smooth.$130.00 

6.The Boutique: This is for the special lady. Lying on a bed of aroma flowers, stemming relaxation through a Floral Facial, Mud Wrap and 30 MIN. Massage.  $165

7.The Day of Indulge: Transforming from a cocoon of stress to a beautiful butterfly through a 1hr. Hot Stone Massage, Facial and a Sea Salt Scrub.

 $225

8. The Essential Xscape: Xscaping into the comfort zone of aromatherapy while transforming is of the upmost importance. Applying therapy through essential oils giving a sense of balance, relaxation, tranquility, and peace through a Facial, Mud Wrap and Massage. $155

1. The Demolition:  90 min.Hot Stone & Deep Tissue Sports Massage and Facial breaks down blackheads and acne while rebuilding healthy skin. Trimming of nails with a Steel Toe steam off and Hard Hat scalp treatment. $185

2. Honey Do List: 

1. Make sure you get that facial

2. Don't forget the pedicure

3. Finally don't forget to pick up a deep tissue sports massage. 

$155

3. The TKO: Let's see how many rounds you can go before you get "Knocked Out." Includes Facial, 1 hour deep tissue sports massage, heat therapy and steam off. $125

                                                "Breakfast In Bed"

This ultimate luxury here at "Beauty Essentials" offering your body an Awakening and Nourishment with a treatment of a full course of "Breakfast In Bed" services.

A`la Carte

* Rise n' Shine Facial, indulge in an eye-opening masque and massage featuring white clay, egg white, and coconut and grapefruit oils.$70

* Warm Java Body Scrub,wakes you up with invigorating coffee blended into creamy soft coconut butter.$40

* "Breakfast In Bed" Body Wrap",this wrap is made of rich cream and honey, moisturizing the body along with egg white toning and tightening the skin, while using coconut oil, butter and sweet orange essential oils.$95

*Coconut Orange Massage,you'll be dreaming of tropical paradise with a sweet orange Swedish massage with coconut butter.$60

*Queen for a Day Manicure and Pedicure,includes a milk bath soak, coffee scrub, egg white clay masque, and coconut orange, massage cream for hands and feet.$60

**Be sure to ask us about special "Breakfast In Bed packages, and receive 10% off with three or more services.**Perfect for couples or individuals, this "breakfast" has it all to thoroughly pamper you.**